Captioning in YouTube is very straightforward. Just follow these steps to make your next live event more accessible:
1. First, log in to your YouTube account and navigate to the Creator Studio and your Video Manager;
2. Click on Live Streaming and then Events. In the next window, click on New Live Event from These Settings, as below,
3. Complete the basic info tab below. Fill in title, description, private, public, et cetera. Be sure to set the start and end time and time zone.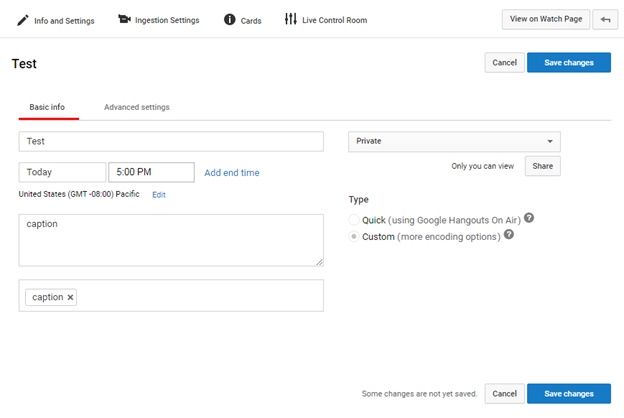 4. Be sure to Save Changes!
5. On the same page, click Ingestion Settings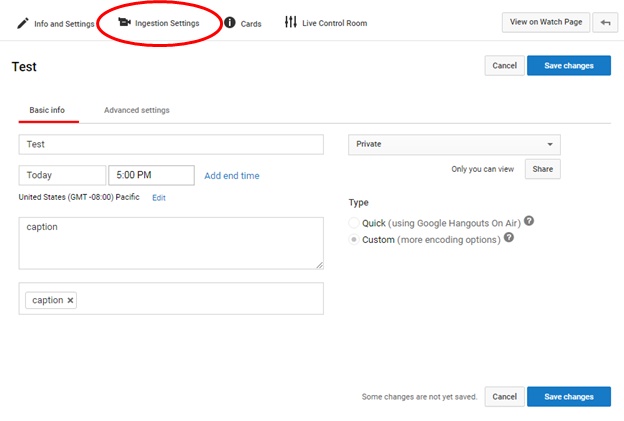 6. After clicking ingestion settings the below pops up. Most options default to below and the links are self generated.6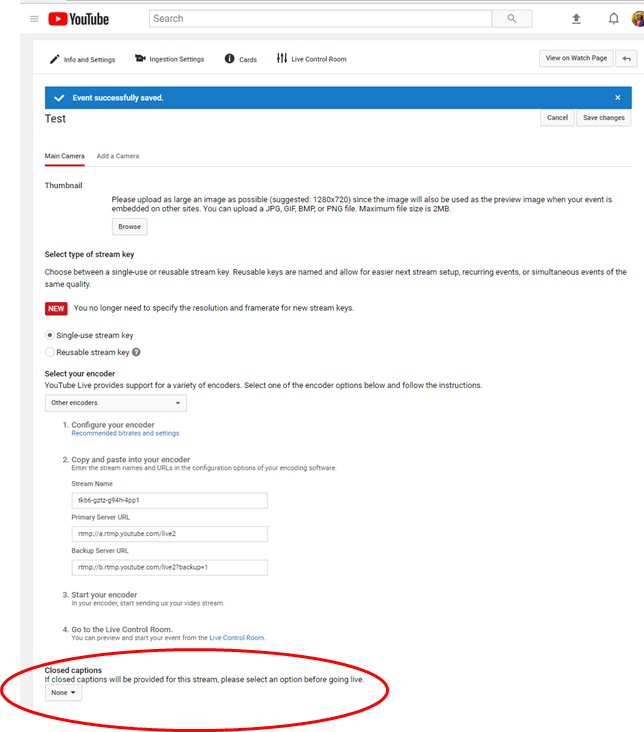 7. At the bottom of page, under Closed captions, click the down arrow next to "None" and select "Post captions to URL."
8. Click Save. You will get the following:
9. Copy the link in its entirely (it's LOOONG!) and send to your Archive Captioning contact at This email address is being protected from spambots. You need JavaScript enabled to view it..
If you have any questions with this process, please call us at 800-870-1795 for more information.